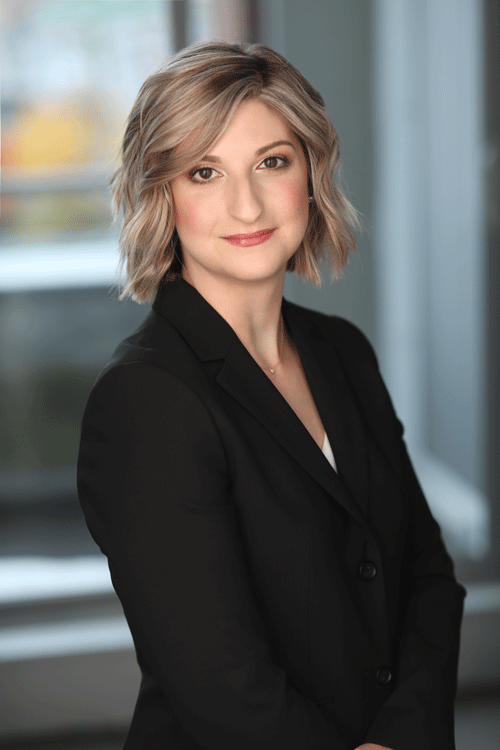 Emily Sheard, J.D.
McCormack & Company Law Corporation
Barrister & Solicitor
Suite 350, 500 Sixth Avenue
New Westminster, BC V3L 1V3
Telephone:  604-545-0095
YEAR OF CALL TO THE BAR: 2020
Emily Sheard is an associate lawyer at Wilson McCormack Law Group, practicing primarily in the area of strata law. Her attention to detail was evident during her articles with the firm, and it now serves her well in her legal practice assisting strata corporations and individuals, and while pursuing her other passions.
Ms. Sheard focuses on understanding each client's unique concerns. In her solicitor's practice, Ms. Sheard drafts bylaws for strata corporations that at times deal with complex issues, including properly conducting electronic general meetings, seeking reimbursement from owners of insurance deductibles and addressing smoking concerns.  She uses the same focus to draft privacy policies for strata corporations. She also assists strata corporations with governance, including bylaw enforcement. Many individual owners also benefit from Ms. Sheard's detailed approach in dealing with their strata matters.
Ms. Sheard's barrister's practice includes advising clients on Civil Resolution Tribunal matters, Human Rights Tribunal matters and Court matters in both the Supreme Court of British Columbia and Small Claims Court.  
Ms. Sheard studied law at the University of Ottawa, where she took particular interest in several areas of law, including real estate. During her legal studies, Ms. Sheard held executive positions with the International Law Students Association as well as the University of Ottawa Association of Women and the Law. She enjoys event planning and helped organize several student events with the Common Law Student Society's Social Committee. 
While pursuing her Juris Doctor, she travelled to Santiago, Chile with a group of University of Ottawa law students to take a course that considered the juridical-political order in Latin America and its relations with Canada at the Universidad Central de Chile. Her studies also took her on a solo trip to Vrije Universiteit Amsterdam in Amsterdam, Netherlands, where she took two courses with students who came from all over the globe.
Ms. Sheard competed on the University of Ottawa's team in the 2019 International Criminal Court Moot Court Competition (ICCMCC) regionally at Pace University in New York, New York, and then competed in the global rounds held in The Hague, Netherlands.
In her spare time, Ms. Sheard swims multiple times a week with a local master's team and is presently focusing on improving her 50 metre time in breaststroke.  She enjoys walking her rescue dog, tending to her ever-increasing plant collection at the office and her herb garden and plants at home.
Education
2020 Admitted to the Bar in British Columbia (LSBC)
2019 Juris Doctor, University of Ottawa
2016 Bachelor of Commerce (Honours, Majors in Marketing and International Business), University of Manitoba